LabNEXT
Microarray Systems
Please enapbe Javascript in your browser.
XactII Compact Microarrayer Full-featured microarray system for printing arrays on slides or onto bottoms of 96-well plates.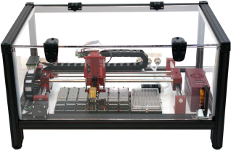 Xtend Microarray Pins Capillary and solid pins and print heads for all type of microarray applications, surfaces and compounds.Seven diameters from 80um to 700um.

NEXTpin High Throughput System Simultaneous deposition of multiple samples in a single well.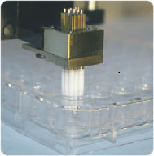 Labware Slide, membrane holders, plate holders that can be used in LabNEXT microarray systems.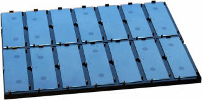 THOMAS Microarrayer High capacity microarray system with configurable labware board layout.